Hey guys, it's Shara here again from the blog Woodshop Diaries. Have you noticed the modern trend starting to take over?  I have and I am LOVING it.  I love the clean lines and the black and white and the more natural wood tones.
So today I want to show you how to make this black and white woven modern bench! It's a simple build and you can easily customize your own weave pattern!  But, I kept mine pretty simple.
So are you ready to get started?
How to Build a Modern Woven Bench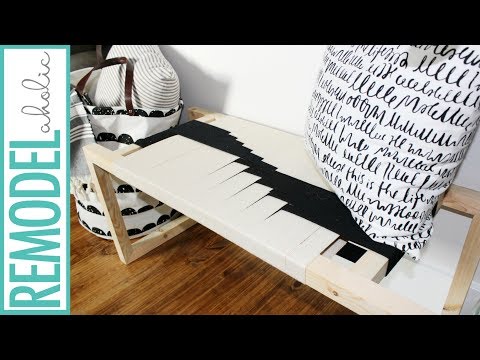 Watch the video tutorial over on our YouTube channel, and subscribe for new videos each week!
This post contains affiliate links. Learn more here. 
Tools and Materials:
(2) 2x2x8 boards
Wood Glue
Wood Putty
...
Click here to continue reading --> »
Source: http://feeds.feedblitz.com/~/511017442/0/remodelaholic~How-to-Make-a-Modern-DIY-Woven-Bench/