Hey Remodelaholics! It's Shara here from Woodshop Diaries and I'm so excited to show you how to make this adorable DIY rocking horse…that's actually a rocking toy DOG!
Isn't it cute??  It's the perfect size for a small toddler, but could be made larger for older children.  It would also be really cute as decoration or around the Christmas tree (although I'm a little late for that haha).
So, let's get started building!
Handmade Wooden Rocking Toy Dog Tutorial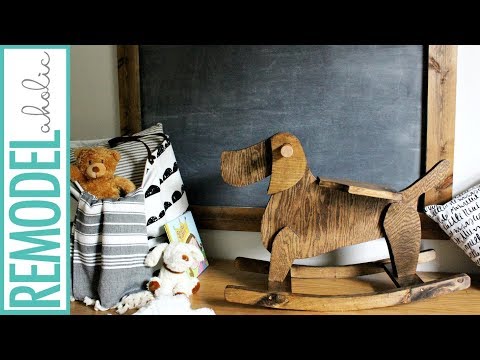 The post A Classic Rocking Horse Twist: DIY Wooden Rocking Toy Dog appeared first on Remodelaholic.
Source: http://feeds.feedblitz.com/~/517251966/0/remodelaholic~A-Classic-Rocking-Horse-Twist-DIY-Wooden-Rocking-Toy-Dog/