Last week during our Creative Christmas series, Krista shared how to build this easy trio of wood Christmas stars. And when something turns out so well… you build it even BIGGER, right? This large rustic wood star is perfect for Christmas but will be right at home during the summer for the 4th of July or any time of the year, and the extra step of adding shimmer makes it extra beautiful! Read on for the instructions to make this DIY large star using reclaimed wood: 
If you built the One Star 3 Ways from One Board stars, this build is very similar. Just on a larger scale!
How to Build a Large Rustic Star from Old Fence Boards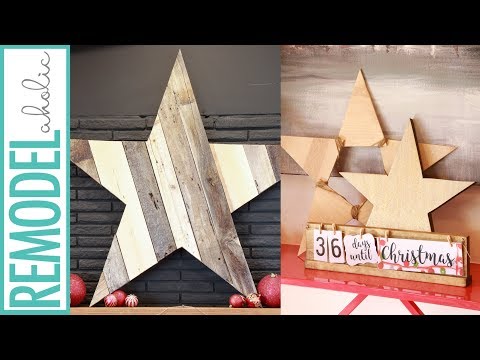 Click here to get free printable building instructions
This post contains affiliate links for...
Click here to continue reading --> »
Source: http://feeds.feedblitz.com/~/496759454/0/remodelaholic~How-to-Build-a-Large-Rustic-Wood-Star-from-Old-Fence-Boards/